Welcome to Apnea Total Malta
Who are we ?
Apnea Total Malta was born out of passion for freediving. We are a team of dedicated freedivers and experienced instructors. 
Why us ?
Courses at the best possible price

Extremely practical, fast progress

Always with you during the dives

All levels, from newcomers to professionals

No exam, we focus on practice

Maximum of 3 students per group 

No minimum, we won't cancel on you

Courses start every week

And so much more! Come check it out for yourself!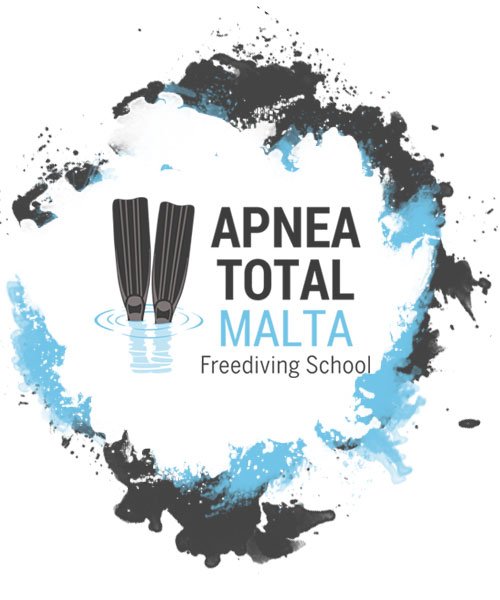 For whom ?
We believe freediving is for everyone but we are also aware that everyone is different so we adapt our courses and activities to our students, not the other way around.
How ?
We do not focus on numbers or depth but on relaxation and on executing the freediving techniques the right way.
We evaluate each student on their potential, evolution and achievement during the water sessions, not by passing exams.
With our unique approach, our students progress faster and quickly reach depth and goals they thought impossible.
Our courses are unique, easy, enjoyable and unforgettable.
High professional standards

All our instructors uphold the highest standards of freediving safety, instruction and education. We tailor our approach to our students' needs and aim to cater to their individual goals. During our courses and activities, safety prevails which doesn't prevent us from having a lot of fun!

High performance

Our instructors will make you achieve goals you thought impossible.
Contrary to what most people think, this incredible sport is 90% mental rather than physical. We will give you confidence, mental strength, knowledge and techniques to enjoy freediving in a safe way.
Apnea Total Education System

We teach freediving according to the Apnea Total Freediving Education System whose certifications are recognized worldwide. Apnea Total is one of the largest certifying organizations in the world with more than 12000 certified students to date.

What is included in our courses?

Videos and pictures of your dives

Free pick up in Marsaskala/Saint Paul's Bay (not in the MDF and ATIC)

Snacks and water 

Equipment rental

Online access to course materials & worldwide certification 
"We strongly believe that freediving is for everyone and we aim to always provide the most satisfying experience to our students. Our goal is to share with you a moment you will forever remember." 
The Maltese archipelago is a gem in the Mediterranean Sea half way between Africa, Asia and Europe.
Malta's underwater world is not to be missed: crystal clear waters providing an excellent visibility (average of 30 metres), no tides, very few currents, wrecks, caves, amazing marine life and drop offs from 5 to 50m.
No surprise Malta is one of the main diving destinations in the world.
Read more about Malta
Do you have an enquiry?
Any doubts or questions?
Contact us now!
Let us know what you need and we will get back to you as quickly as possible.
Click HERE !!
Book your course or activity!
Let us know when you would like to start and we will get back to you ASAP.
Book it HERE !!