The Maltese archipelago lies at the center of the Mediterranean Sea: 80 km south of Italy and 284 km east of Tunisia. It consists of 3 main islands: Malta, Gozo and Comino with a total population of over 445,000 inhabitants occupying an area of 316 square kilometers. There are other islands – Cominotto, Filfla, St. Paul's Islands and Manoel Island – which are even smaller and uninhabited.
By air
Malta is well connected to Europe, North Africa and Middle East. All major Low Cost Carriers such as RyanAir and EasyJet operate daily flights to the Island. The national airline, AirMalta, also offers competitive prices with high quality service. Emirates flies between Dubai and Malta via Larnaca, with connections to and from destinations in Australia, Asia, India and other parts of the Middle East.
All flights arrive and depart from Malta International Airport (MIA), which is located in the south of Malta. The airport includes all the facilities you need: ATMs and currency exchange, a tourist office which opens daily, WIFI, and regular, inexpensive bus connections to Malta's major towns and to the Gozo ferry.
By sea
Malta has regular ferry to and from Sicily (Pozzallo and Catania), central Italy (Civitavecchia) and northern Italy (Genoa).
The Maltese Islands are also included in several cruise itineraries.
Its location also makes Malta a popular stop for yachtsmen cruising the Mediterranean.
UE member?

Yes, since 2004.

Languages

Maltese & English
Population

More than 445.000
Climate, sea and touristic seasons
Climate
Malta's climate is typical of the Mediterranean and is strongly influenced by the sea. The Maltese Islands boast 300 days of sunshine a year. Temperatures drop to 10ºC in winter and reach 37ºC in summer. The warm season last 8 months, from mid-April up to November. The annual rainfall is low, averaging 568mm a year.
Summers are hot, dry and very sunny. Day-time temperatures are often mitigated by cooling sea breezes. Spring and autumn are cooler, except when the occasional Sirocco wind from Africa brings high temperatures and humidity. Winters are mild, with the occasional short cold spells brought by winds from central Europe.
Sea
Malta sea temperature varies from 15ºC in winter to 28ºC in summer so bathing in the sea is quite possible during the 'winter' months. The sea is warmer in autumn than in spring.
Malta has been voted the 'Best Diving in the Mediterranean' and '3rd Best Diving in the World' in a recent poll by International Diver Magazine.
---
Low Season (Nov–Feb): November and December temperatures average 10°C to 18°C. January and February are the coldest months. The northeasterly wind called grigal occasionally disrupts Gozo ferry service. Christmas to New Year is a mini-high season.
Shoulder Season (Apr–Jun, Sep–Oct): Warm and sunny with the occasional rainfall or hot and humid wind. The Holy Week is an interesting time to be in Malta as tourists will have the chance to enjoy the Good Friday procession which takes place in almost each and every town in Malta.
High Season (Jun–Aug): Daytime temperatures in July and August can reach more than 37°C. Beaches are busy and accommodation get booked quickly. This is also the main season for festas and music festivals. Festas are a celebration of the village's patron saint. Each village celebrates their patron saint by putting on a spectacular fireworks show, while marching bands play music and a statue of the patron saint is carried around the colourful, decorated village streets.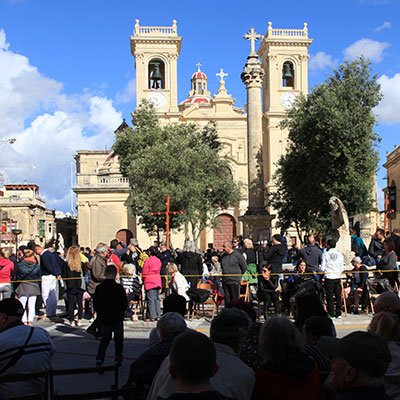 Maltese
The Maltese people are known for being particularly welcoming. Their friendly nature and warmth of character mean that they are always eager to help and  make visitors feel at home.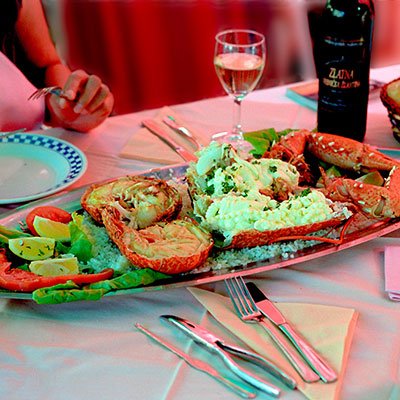 Food
Malta has an abundance of fruits and vegetables. Seafood is also very common but it is the fusion of Italian and North African influences that really make Malta a gastronomic destination.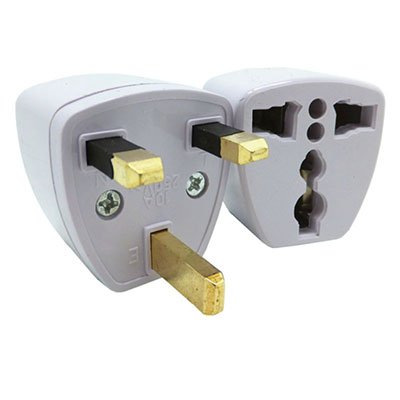 Electricity
The electrical supply is 240 Volts, a frequency of 50 hertz, with a 3 pin British style plug.
Adapters are very easy to find.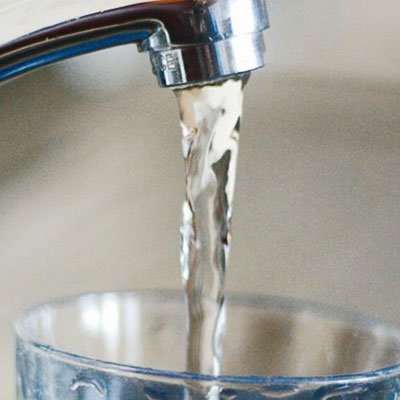 Water
Tap water is safe to drink.
Local and imported bottled mineral water is available from shops, supermarkets, restaurants and bars.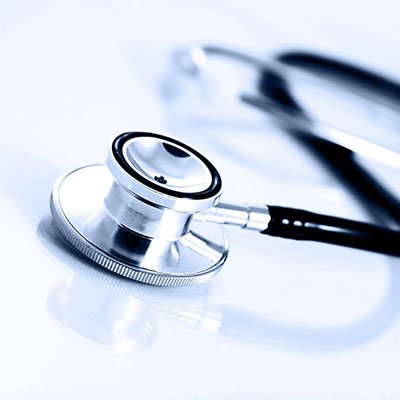 Healthcare
Malta has a very high standard of healthcare both private and public. Hospitals are well equipped and well funded and there are many regional health centers located all over the Island.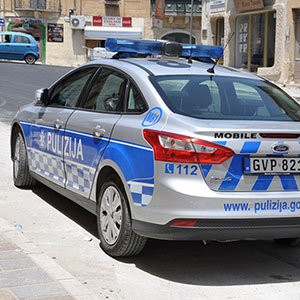 Security
Malta has very low levels of crime which make it one of the safest places to live.
Also a perfect spot for a European holiday destination.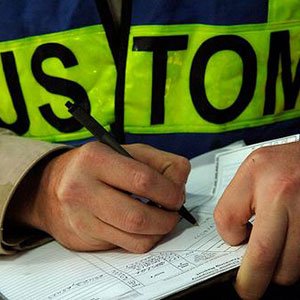 Customs
Prices to import goods from outside the European Union depends on the value of the goods. More information can be found at:
https://customs.gov.mt/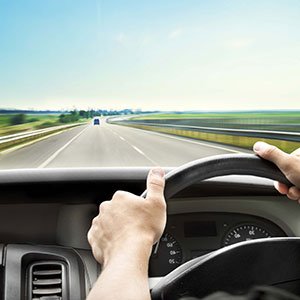 Driving
Driving is on the left. There are speed limits of 80 km/h on the open road and 50 km/h in towns. National or international driving licenses are accepted.
The small size of the Maltese Islands makes getting around easy. Public transport is inexpensive and efficient. Renting a car, a motorcycle or a bicycle provides the freedom to explore at your own pace. Then there are taxis, coaches and minivans, horse-drawn carriages, ferries, pleasure cruises and even seaplane.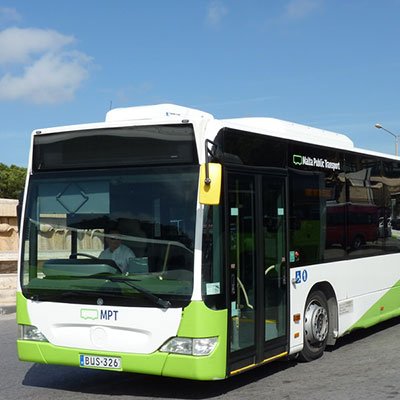 Public Transport
The public bus service serves the major tourist areas, goes practically everywhere and is inexpensive and efficient. The fleet is updated and they usually arrive on time.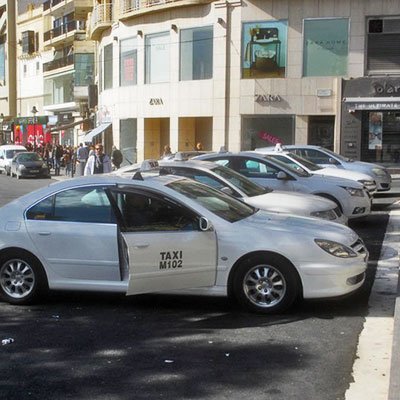 Taxis
Taxis can pick up passengers from anywhere, except bus-stops. Taxi services from the Airport and the Seaport Terminal to all localities in Malta are based on a fixed tariff.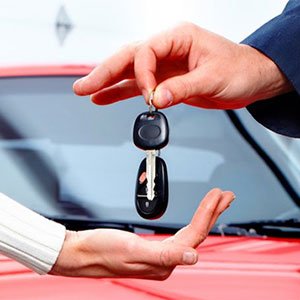 Car Rentals
Renting a car is a good option if you want to get to the farther reaches of the island. You can also rent scooters, motorbikes, quads and bicycles which is a nice and ecological option.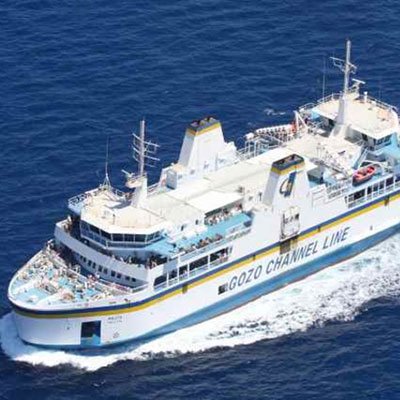 Ferry
A regular ferry service links Malta to Gozo, taking about 20 minutes each way.
There are also regular boat services between each island and Comino.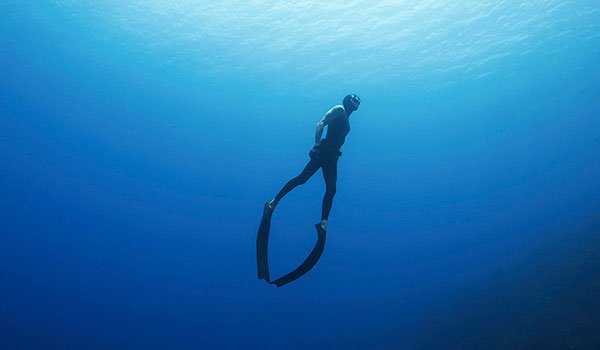 FREEDIVING & Scuba Diving
All three islands have a range of dive sites to choose from including gentle reefs that slope away from 5 to 30 metres, caverns, world class wreck diving in depths from 15 to 40 metres and drop offs from 5 to 50m.
The diversity makes diving here some of the most interesting in the Mediterranean. The calmness and the clarity of the sea make for excellent visibility (average of 30metres)
Malta is a dream destination for freedivers and divers from all over the world thanks to its clear warm waters, lack of tides and few currents.
Also, thanks to its excellent weather, Malta has become the perfect destination for those wishing to escape the European cold and freedive and dive in winter.
No surprise Malta is one of the main diving destinations in the world.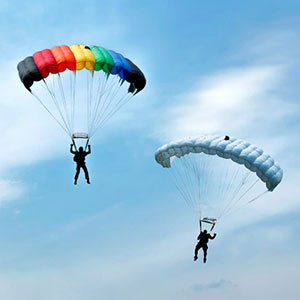 Outdoor
activities
With an agreeable year-round climate, it will not be difficult to engage in a sport activity while in Malta: golf course, miniature golf, tennis, squash, football, cycling, climbing, fencing, etc. Obviously, watersports play a big role in the activity range of the island: paragliding, windsurfing, wakeboarding, water skiing, scuba diving and of course freediving.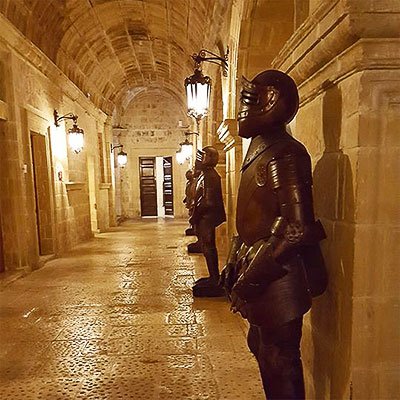 History
& Culture
The culture enthusiasts will not be disappointed. Malta is full of history and culture, especially cities like the baroque capital Valletta, the medieval walled cities Mdina, Birgu, Bormla and Isla. Malta and Gozo's towns and villages come alive with street decorations, statues, flags, food stalls and band marches for their festas.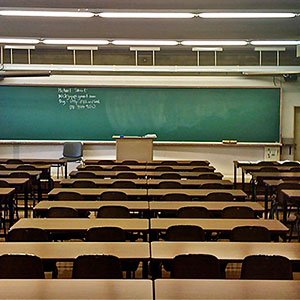 Language
learning
With over 40 language schools, Malta is one of the hotspots for English language learners.
Excellent weather, vast array of activities, delicious food and unlimited opportunities to practice English are a few reasons that make Malta one of the best place to learn English.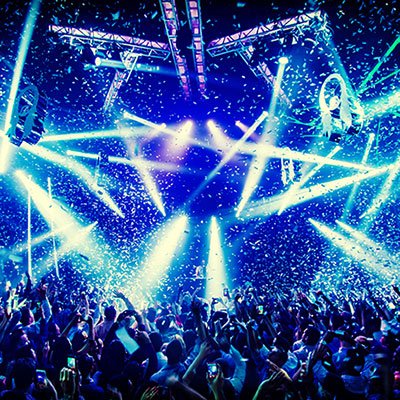 Night
life
Nightlife on the island is always bustling. The streets of Paceville, St Julians and Sliema are lines with restaurants, bars, cafes and nightclub.

The calendar of cultural events is often full with events like the Malta Arts Festival, the Opera Festival, etc.
Reference Sites:
Gozo-Specific Sites:
Interested in learning FREEDIVING?
FREEDIVING
COURSES
Discover
Freediving

Freediver
Course
Static
Apnea
Advanced
Freediver
Master
Freediver
Freediving
Instructor
Duration
1 day
2 days
1 day
3 days
from 4 to 5 weeks
4 weeks
Max. Depth
12 metres
20 metres
40 metres
60 metres
There is no limit
Pre-requisites
Swim 200 metres
+11y (with parent consent)
Swim 200 metres
+11y (with parent consent)
FREEDIVER cert.
(or equivalent)
FREEDIVER cert.
(or equivalent)
ADV. FREEDIVER
(or equivalent)
MASTER FREED.
Others
Equipment
Included
Included
Included
Included
Included
Included
Included
Videos
Photos
Snacks
Drinks
Transportation*
Online course materials
Videos
Photos
Snacks
Drinks
Transportation*
Online course materials
Videos
Photos
Snacks
Drinks
Transportation*
Online course materials
Videos
Photos
Snacks
Drinks
Transportation*
Online course materials
Videos
Photos
Online course materials
Videos
Photos
Online course materials
Certification
Diploma
Price
120 €
230 €
120 €
290 €
900 €
1200 €
Read more
Read more
Read more
Read more
Read more
Read more
Do you have an enquiry?
Any doubts or questions?
Contact us now!
Let us know what you need and we will get back to you as quickly as possible.
Click HERE !!
Book your course!
Let us know when you would like to start and we will get back to you ASAP.
Book it HERE !!