APNEA TOTAL Freediving
Education System
At Apnea Total Malta, we teach freediving courses according to the Apnea Total Freediving Education System whose certifications are recognized worldwide. Apnea Total is one of the largest certifying organizations in the world with more than 12000 certified students to date.
In Apnea Total Malta our courses cover the following levels:
---
Practice makes
perfect
Our courses follow two principles:
1) Learn by doing: 
While theory is important to give you the necessary knowledge, we do not ask you to pass an exam. We focus on practicing. By keeping our groups small, we give everyone the opportunity to practice several times with the instructor.
2) Freediving is for everyone but everyone is different: 
We pride ourselves on giving a personalized approach, we adapt and tailor our sessions according to each student's needs and progress.
how?
We focus on relaxation and executing the techniques the right way, not on numbers or depth.

By adapting our approach to your specific needs in a relaxed and pleasant way.

We evaluate your progress in the water, not by passing an exam.

Being always by your side during the dives thus increasing your confidence and safety.

We are a team of experienced and highly qualified instructors. We will make you achieve goals you thought impossible.

We will give you confidence, mental strength, knowledge and techniques to enjoy freediving in a safe way.
---
what else?
Maximum 3 students per group

No minimum number to start a course

Courses start every week

Free video and pictures of your dives for you to remember and share this amazing experience

Transport in Marsaskala/Saint Paul's Bay (not in the MDF and ATIC)

In our courses all the equipment is included, without any extra cost
• OUR PHILOSOPHY: Freediving is for anyone
• OUR GOAL:  Share with you an experience you will forever remember
• OUR MISSION: Share our passion in a safe way
---
---
Take your first step into the world of freediving in an easy and entertaining way. Learn the base in a safe environment.
---
1 day
Maximum depth: 12 meters
120 €
---
---
---
Discover your underwater potential. You will learn the fundamental freediving techniques and be amazed by what you are capable of in only 2 days. 
---
---
2 days
Maximum depth: 20 meters
230 €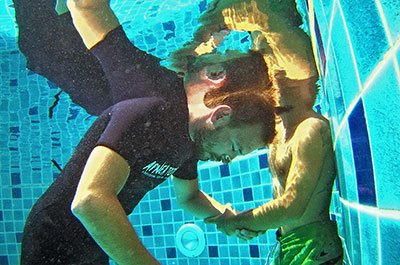 ---
---
Not only will this course teach you how to hold your breath on the surface of the water, it will also teach you how to control your body and your mind.
---
---
1 day
Breath holds: + 3 min.
120 €
---
---
This course is designed to take you to a whole new level and help you discover your full aquatic potential.
---
---
3 days
Maximum depth: 40 meters
290 €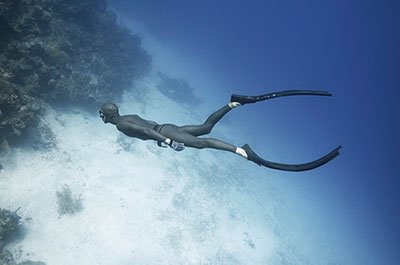 ---
---
One month of intensive and personalized training that will bring the best out of you.
---
---
4 to 5 weeks
Maximum depth: 50 meters
900 €
---
---
The ultimate immersion in the freediving world where your passion is not just a hobby anymore but a lifestyle.
---
4 weeks
Possible employment
1200 €
Do you have an enquiry?
Any doubts or questions?
Contact us now!
Let us know what you need and we will get back to you as quickly as possible.
Click HERE !!
Book your course!
Let us know when you would like to start and we will get back to you ASAP.
Book it HERE !!