Welcome to Apnea Total Malta Freediving School
Who are we ?
Apnea Total Malta was born out of passion for freediving and the ocean.
Our main instructor and founder, Arturo, discovered freediving through spearfishing when he was a teenager. He then learned the proper freediving techniques in Asia where he not only became a Freediving Instructor but an Instructor Trainer, the highest level in freediving education. He has now certified more than 800 students. Needless to say, you will be in good hands!
At Apnea Total Malta, we teach according to the education system implemented by Apnea Total, an international freediving organization created by freedivers for freedivers over 15 years ago, whose certifications are recognized worldwide and that has become one of the largest certifying agencies in the world. 
" Our goal is to share with you a moment you will forever remember.
We strongly believe that freediving is for everyone and we aim to always provide the most satisfying experience to our students"
"All reviews of the school, of Arturo, his great engagemenet and individual approach to each student and his unbelievable experience of freediving in Malta were just true. If you want to start your journey to freediving or improve your skills and have a great time, choose Apnea Total Malta."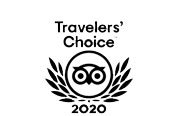 To know us better, we suggest you have a look at the TripAdvisor Reviews left by our freedivers. We have had the pleasure to teach and free dive with many people over the past years in Malta and Gozo and we are glad they enjoyed their freediving experience as much as we did.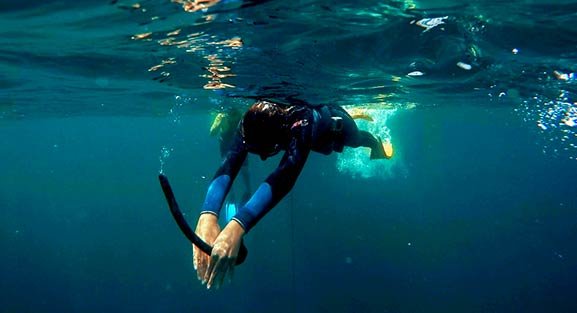 Courses
6 different courses for all levels, from the newcomer to the experienced freediver. Submerge yourself in our website and discover the right course for you!
Learn
---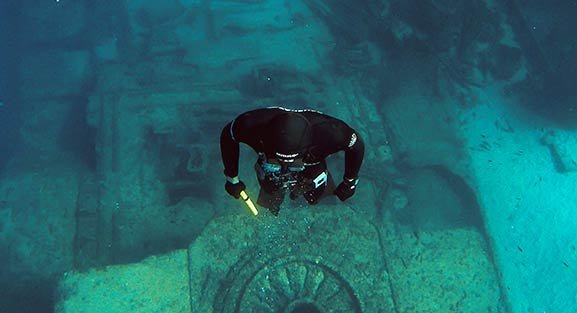 Activities
For certified freedivers that would like to deepen their freediving knowledge, go on an Expedition or learn a new skill like Spearfishing for example.
Practice
---
High professional standards

All our instructors uphold the highest standards of freediving safety, instruction and education. We tailor our approach to our students' needs and aim to cater to their individual goals. During our freediving courses and activities, safety prevails which doesn't prevent us from having a lot of fun!

Effective Educational System

Extremely qualified and experienced Instructors

Tailored sessions for individual needs

Focus on techniques, not numbers or depth

Practical approach, no exam needed

Average ratio of 2 students during the water session

Always with you underwater
High Performance

Our freediving instructors will make you achieve goals you thought impossible. Contrary to what most people think, free diving is 90% mental rather than physical. We will give you confidence, mental strength, knowledge and techniques to enjoy freediving in a safe way.

Services included

Freediving equipment (courses)

Pick up / Drop off in Saint Paul's Bay (courses)

Transportation to dive locations

Water and snacks

Online course materials and Certifications (when applicable)

Pictures of your dives
Why choose Apnea Total Malta?
Our goal is to make you the best possible freediver, not only by helping you reach a certain depth or bottom time, but more importantly by teaching you the right freediving techniques in order for you to free dive our beautiful oceans and seas safely.
We have a very practical approach and even though we have academic classes, our teaching mainly takes place at the surface and under the water. We keep our groups small (min 1 – max 3) for personalized tuition and faster progress. We also guarantee our freediving instructor will always be by your side underwater.
Our instructors are all experienced (years of experience and hundreds of certifications under their belt) and qualified to teach all level of freediving. They use their experience as instructors but also as free divers to understand your limitations and needs and provide you with the right recommendations to achieve your goals. Everybody is different and so is our approach to freediving.
---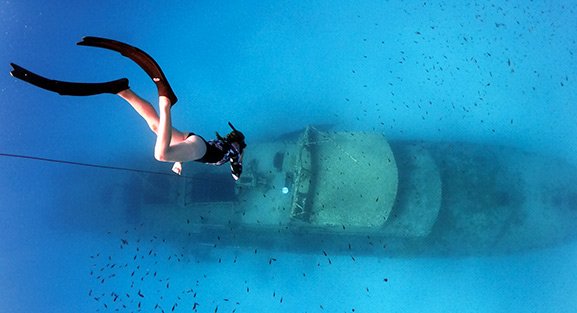 ---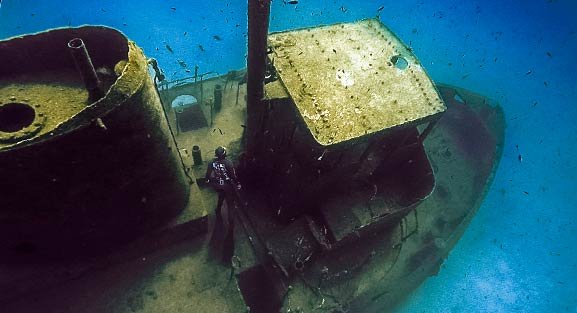 ---
Freediving in Malta
---
The Maltese archipelago is a gem in the Mediterranean Sea. Malta has so much to offer: over 300 sunny days per year, a rich historical heritage, bustling seaside towns, sleepy villages, spectacular cliffs and rock formations, a vast array of attractions and above all beautiful blue water, the perfect setting for extraordinary underwater adventure.
Malta's underwater world is not to be missed. Its crystal clear water provides excellent visibility (average of 30 metres), no tides and very few currents. Therefore, Malta is the best place to learn how to freedive. Freediving in Malta is the opportunity to explore wrecks, caves, reefs, incredible rock formations and drop offs from 5 to 50m in the best conditions possible. Malta's sea life is also known to be richer than in many other parts of the Mediterranean. Last but not least, Malta is a year round freediving destination with water temperature from 15 degrees in winter to 32 degrees in summer.
No surprise Malta is one of the main diving destinations in the world and the place we choose to call home.
Read more about Malta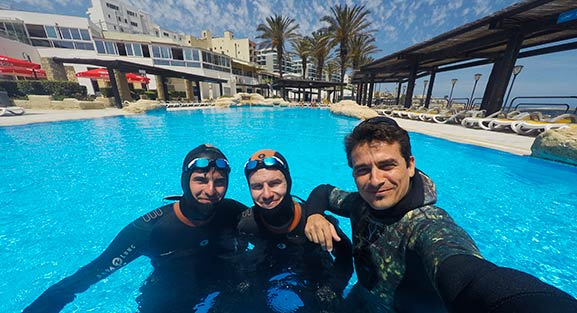 ---
Our Freediving Center
---
Our freediving center is based in the coastal town of Qwara, in the St Paul's Bay area, right by the sea. St Paul's Bay is a popular tourist destination filled with restaurants, cafes, beach clubs and hotels. You can enjoy the blue in so many different ways here: boat rental, all kind of watersports, scuba diving, snorkeling and obviously freediving.
The sea is our office but we also have on land training facilities: a classroom for our freediving knowledge development sessions with free WiFi, audiovisual equipment and water dispenser, a swimming pool for our Static and Dynamic sessions and a mini freediving shop. We also provide all the freediving equipment needed: low volume mask and snorkel, 3mm to 7mm wetsuit depending on the season, gloves, socks, long fins, lanyards, weights and rubber weight belts. Nose clips, googles and swim caps are also provided for pool training.
We will reach the dive locations by car, aka the Apneamobile, that is equipped with a screen, WiFi, a roof rack and even a shower.
Read more about Us